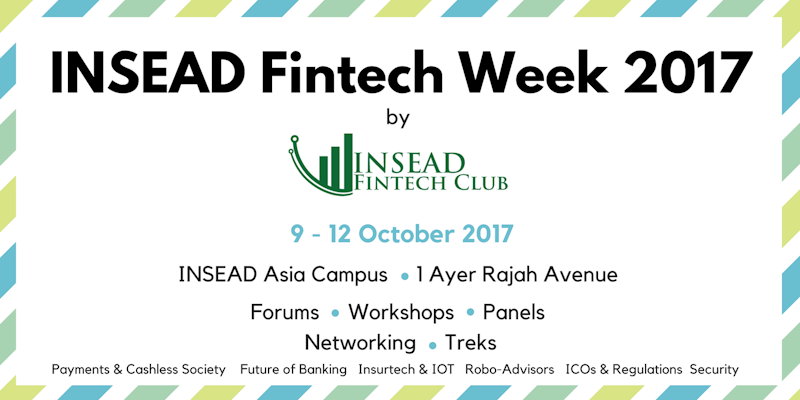 Join us for a week of exploration and discovery into the hottest topics in fintech! Organised by the INSEAD Fintech Club, our mission is to educate you on major trends in fintech and inspire to action from our next generation of fintech leaders.
We have brought together the biggest players in the industry and will focus on a different topic in fintech everyday. Every evening for the week of 9 – 12 October, come and hear what incumbents and startups are doing in their space, and network with the who's who in the fintech industry.
Grab your tickets now – spaces are limited.